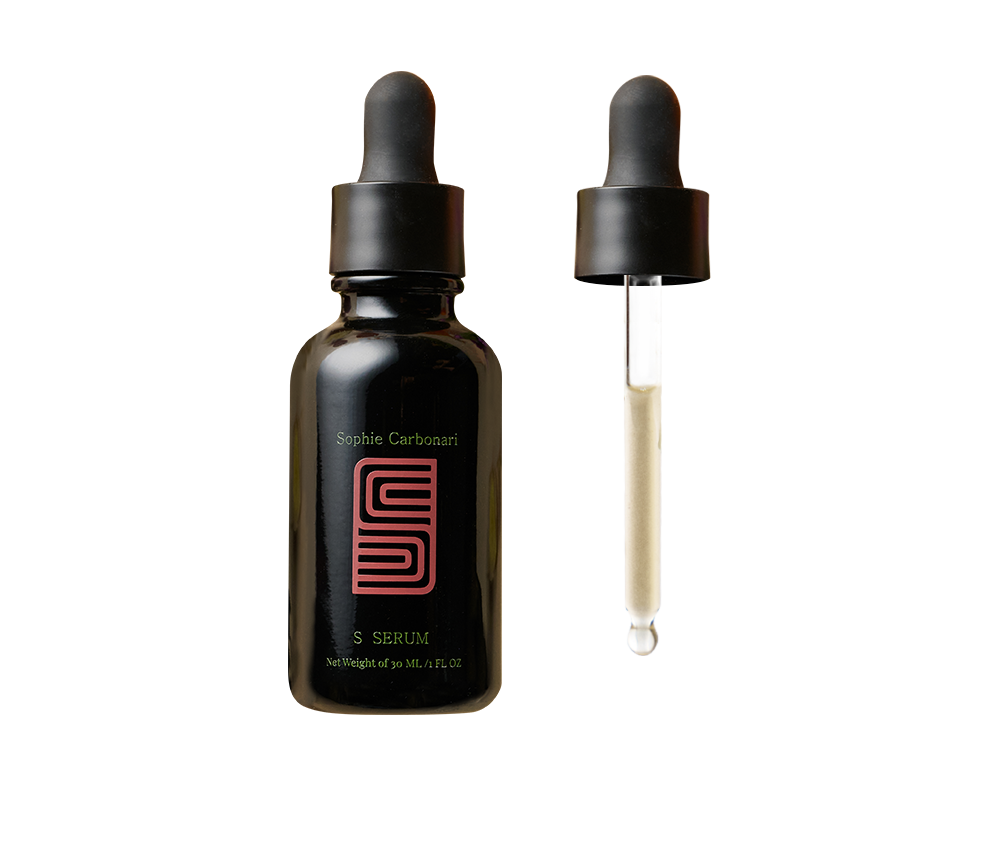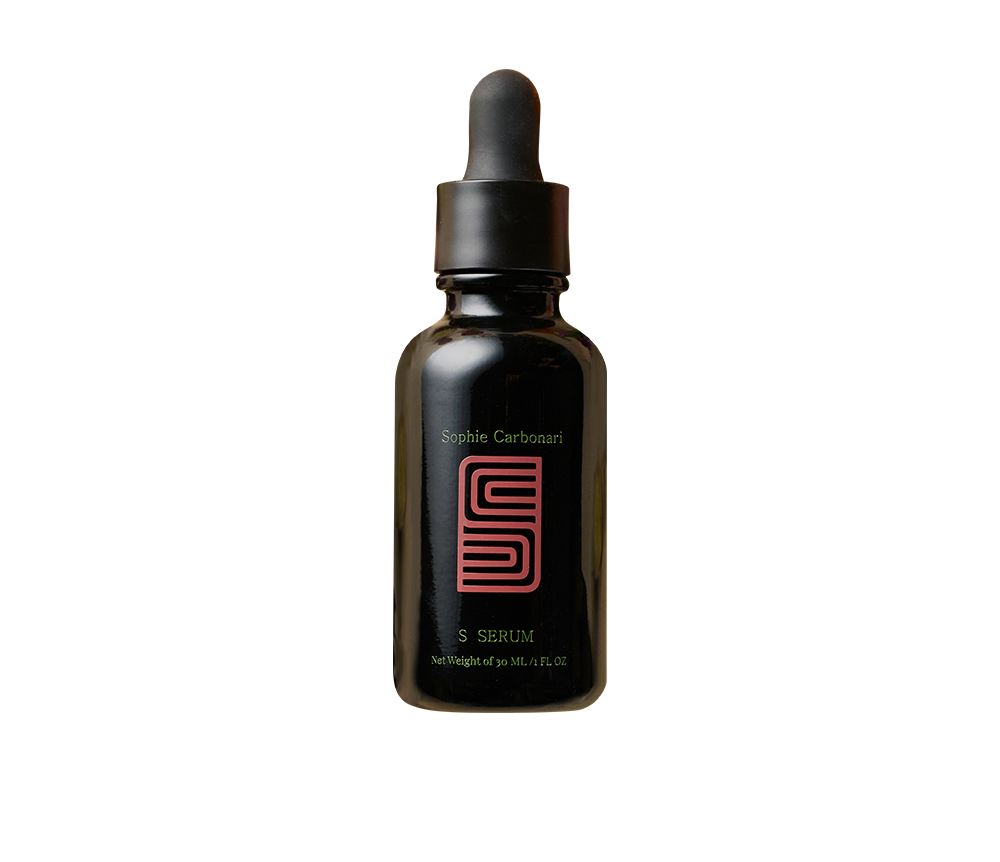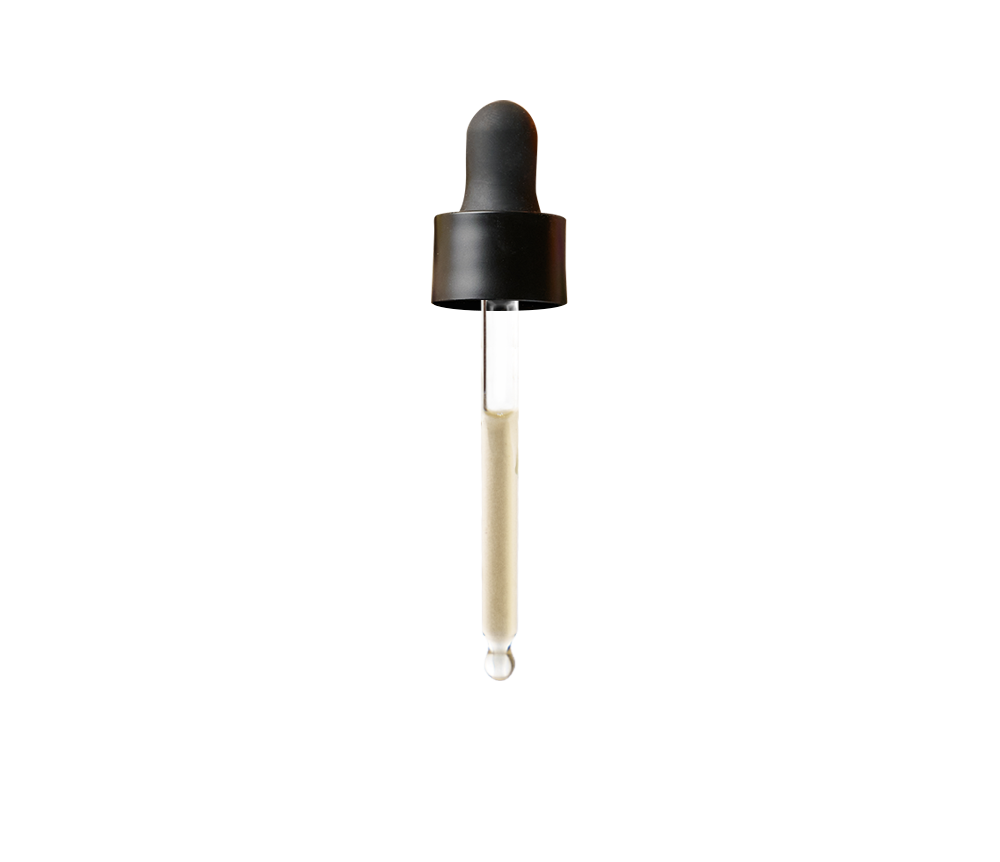 The S Serum
The beauty gesture
30 ML
Hydration, elasticity & balance
Regardless of age or skin type, Sophie Carbonari reinvents the function of a serum by covering multiple spectrums of your skin, including anti-oxidation, even skin tone, adaptogen and essential hydration.
Product available for pre-order.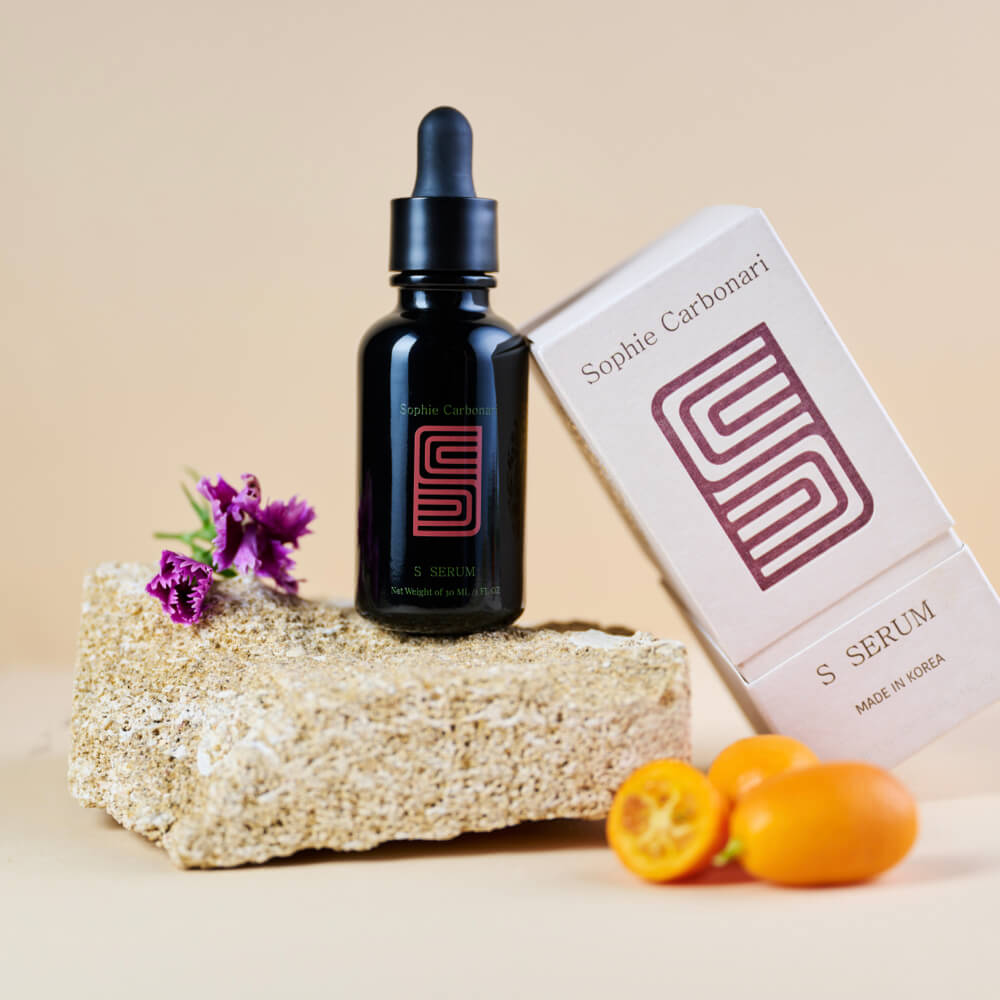 Application
How to apply the S Serum?
The S serum is specially designed to suit the skin structure of the face and its oval.
When to use the S Serum?
During your morning routine.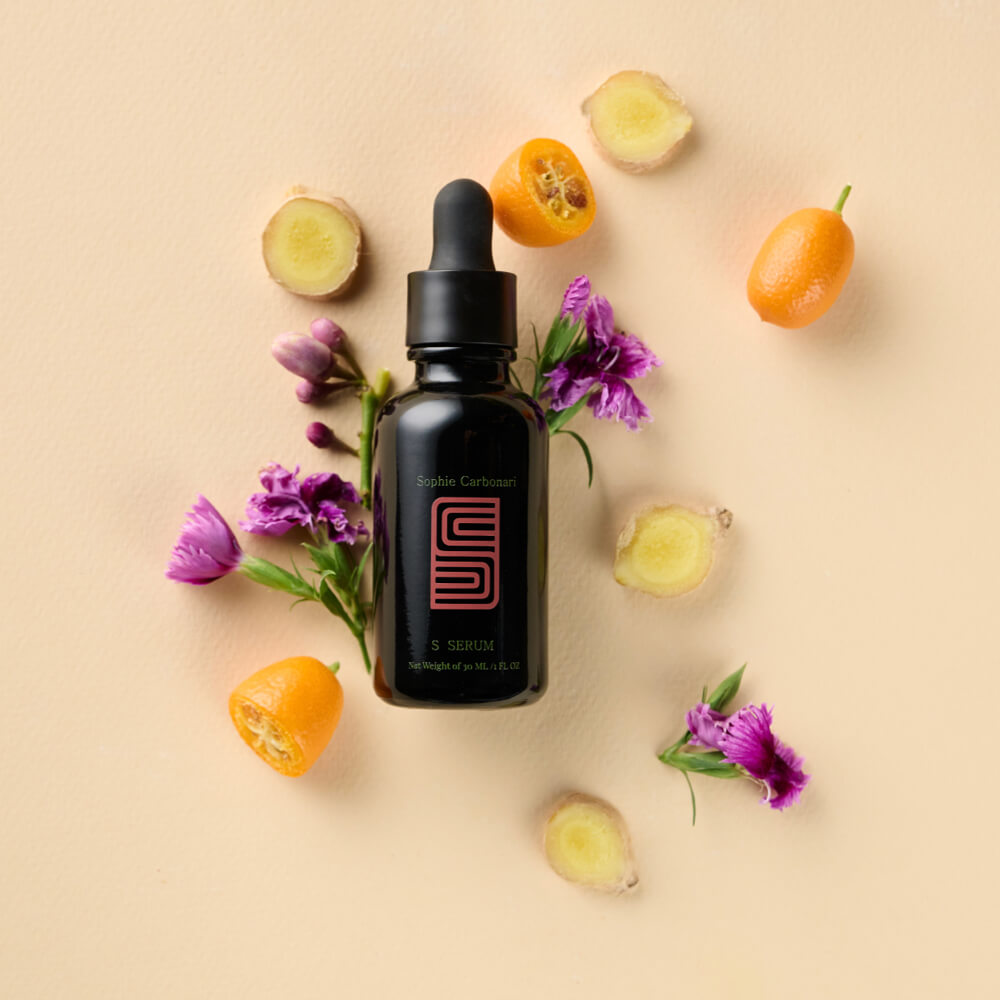 Active cells
Refined ginger
Astringent

Tightens and reduces the number of pores.

Moisturizer

Increases the supply of water to the epidermis.

Firming

Helps to tighten the skin, maintains the production of support fibres.

Antioxidant

Reduces the production of radicals.

Matifying

Reduce sebum production.
Vitis flower
Healing , radiance , rebalancing and moisturizing effects demonstrated by a 28-day clinical study (face), it helps in the reconstruction of skin tissue, promotes an even and radiant complexion, restores the level of natural acidity of the skin, restores the water balance and maintains water in the layers of the epidermis.
Narcissus poeticus
With is global lightening action, it reduces pigmentation and enhances the radiance of the complexion. Lightening effect demonstrated by a clinical study for 28 days (face) and by an in vitro test (Study of melanogenesis (production and transfer of melanin)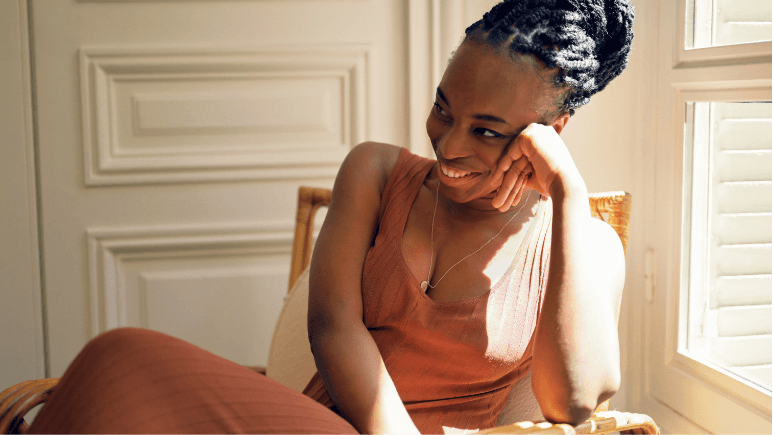 Sophie Carbonari presents the S Serum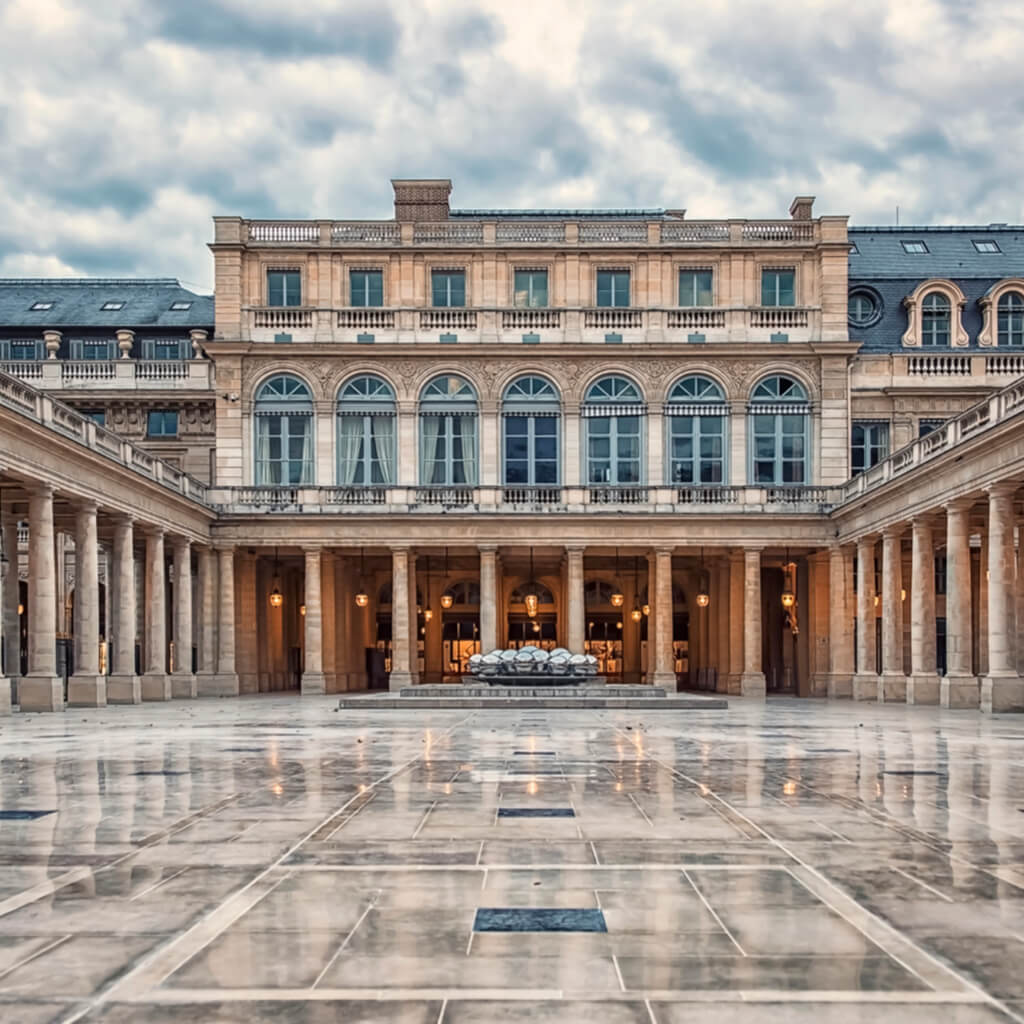 The Studio
Jardin du Palais-Royal
Signature treatment

60 min

The "Signature" treatment is dedicated to your skin. The treatment is personalised with a real consideration of the condition of your skin. This treatment includes Sophie's massage method combined with Japanese facial massage and lymphatic drainage techniques and a mask.

Sur-mesure treatment

90 min

This treatment is the break you need once a month. 90 minutes of tailor-made time dedicated to your skin, from cleansing to soothing. There is no framework, no rules to this There are no rules to this treatment except for the needs of your skin.
Book a treatment